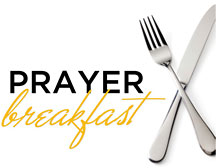 Wednesday Prayer Breakfast
Our weekly Prayer Breakfasts will be at Bazen's
Wednesday morning at 7AM & again at 8AM.
Please come early to order your breakfast.
Ladies' Bible Study
Our ladies are invited to a Bible study being held on Sundays at 5pm. We Saved You A Seat by Lisa-Jo Baker is a study that focuses on friendship. Friendships can be hard, making new friends harder, and maintaining genuine friendships the hardest of all. This study will take us on a journey to learn how our Creator intended friendships to be.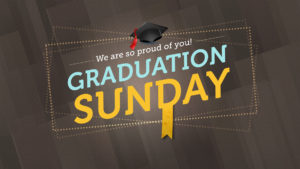 Graduate Recognition
We will be having a Graduate Recognition Service on May 19th at 10am. If you or your child is/ or will be a 2019 5K, high school or college graduate, please sign up on The Connection Board. We want to celebrate your hard work! A love offering will be taken up and split between all of our graduating high school seniors on that day.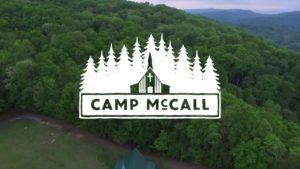 amp McCall – Men's Encampment
All men are invited to sign up for Camp McCall's Mens Encampment. This weekend will be held May 17th & 18th. The cost is $60 per person. You need to sign up and pay by Apr. 28th. Please see the sign-up sheet for more details.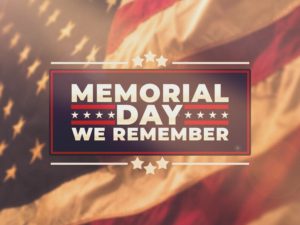 Memorial Day Celebration
You are invited to attend a Memorial Day Celebration on May 26th beginning at 5pm. We'll begin with dinner being provided in the field behind the Worship Café. Singing and preaching will begin at 6pm. This will be a great day to fellowship with each other as we reflect on the true cost of freedom. Please bring your camp chairs or blankets to sit on.
The CentriKid Sending Tree
You may have noticed envelopes hanging on the wall near The Welcome Center. This "Sending Tree" is a fundraiser to help offset Summer camp costs for CentriKid. If you would like to give, please take an envelope and return it by May 26th. The kids will be blessed by any donation amount given.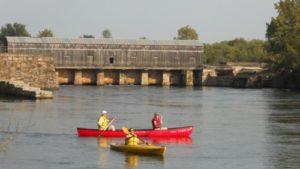 August Canal Trip
We have planned a trip to Augusta for Sat. June 1st. We plan to leave at 7am. There are a couple of adventure options for the day. For those interested, you can choose to kayak down the Augusta Canal. The route is just over 5 miles long and takes about 2 hours. This is a perfect trip for beginner kayakers as there are no rapids, just a nice float trip with the river's current. You can rent a tandem ($45) or single kayak ($35) and will be shuttled back and forth. If 5 or more people sign up to kayak, you'll save $5 per rental. For those who are not interested in kayaking, you can do a self-guided tour around the historic Savannah Rapids Park, complete with a playground, Visitor's Center and trails to explore. We plan to have a picnic lunch at the park before heading to The Augusta Canal Discovery Center. We can tour the discovery center for a small fee ($6) and/or take a boat tour down the canal ($14– includes a ticket to tour the Discovery Center). We plan to head back home around 5pm with a stop for icecream/food on the way. Please see the posted sign-up sheet for all details and cost breakdowns. Please speak with Brantley Stokes if you have any other questions.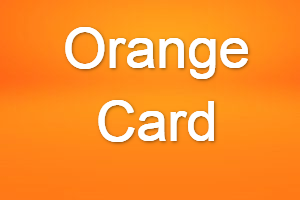 Orange Card Fundraiser
We now have Orange Cards available for $10 each. We are selling these are discount cards to help raise money for KidsTown. They make great gifts, too! You are offered discounts at businesses such as; Burger King, Taco Bell, Papa Johns, Moe's, Maryland Fried Chicken, and many more. Purchase yours today at the Welcome Center!
Email Address Updates
Connect with us on Realm! We are in the process of updating our member information system. Please supply us with your current email address on the attached welcome tab. These may be placed in the offering plate or turned in to the church office. After your information is updated, you will receive a Realm Invite via email. Once the invitation is sent, you can go to your smart phone's play store and download a free mobile app called Realm Connect (blue background with a white diamond/star). Connect will give you the opportunity to communicate with the groups that you are a member of, update your member information, and access your giving record once it's fully up and running.