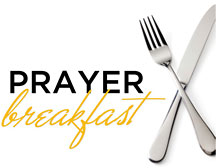 Wednesday Prayer Breakfast
Our weekly Prayer Breakfasts will be at Bazen's
Wednesday morning at 7AM & again at 8AM.
Please come early to order your breakfast.
Email Address Updates
We are in the process of updating our member information system. Please supply us with your current email address on the attached welcome tab. These may be placed in the offering plate or turned in to the church office. After your information is updated, you will receive a Realm Invite via email. Once the invitation is sent, you can go to your smart phone's play store and download a free mobile app called Realm Connect (blue background with a white diamond/star). Connect will give you the opportunity to communicate with the groups that you are a member of, update your member information, and access your giving record once it's fully up and running.
Food Pantry Needs
Children look forward to Summertime each year. Unfortunately, some families struggle to feed their children during the summer months. This is usually our busiest time of helping families in need. Our food pantry is in need of more non-perishable items, such as canned goods, cereals, pasta, etc. If you feel led to donate, please place the bagged items in the pantry. Thanks for being His hands for our community!
Women's Bible Study
A new Bible study for ladies will begin on Sunday evenings beginning Sept. 9th. A Woman Overwhelmed teaches about exchanging our overwhelming lives for God's overwhelming love! As we learn to let go of our to-do lists and place more trust in God, we'll recognize that God is always working through our circumstances. Workbooks can be purchased at Lifeway, at Christianbook.com, or ordered through the church office. A sign-up sheet has been placed on the Information Board for anyone interested in taking this journey with us.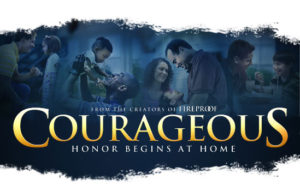 Men's Bible Study
Courageous, A new Bible study for men will begin on Sept. 9th at 5:15pm. Come grow deeper in the biblical truths for a godly family, exploring topics such as redeeming your history, walking with integrity, winning and blessing the hearts of your children, and more. The Honor Begins at Home – Member Book can be purchased through Lifeway or the church office for $8.00. Please let Stephanie know if you need to have a book ordered.

The Refuge Fundraiser
Our Refuge Students are selling Tidal Wave Car Wash tickets for $10 each. This ticket is good for Tidal Wave's $20 car wash. That's half price folks! All proceeds will help with the cost of student activities.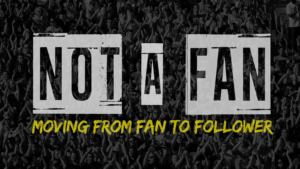 Not A Fan
Our new Sunday Night Sermon Series beginning Sept. 9th will be based off the study, Not A Fan: Becoming a Completely Committed Follower of Jesus by Kyle Idleman. Our weekly Life Groups will expand on the Sunday series. A daily journal that goes along with this study can be ordered for $10. Please sign up on the Information Board if you would like to be a part of one of our Life Groups. Pastor Jim will host a group in the conference room on Wednesdays at 12pm. Lunch will be provided for $5.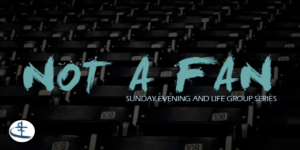 Not A Fan -The Movie
We will be watching the movie Not A Fan on Sunday Evening, Sept. 9th beginning at 6pm. We will still have KidsTown as scheduled.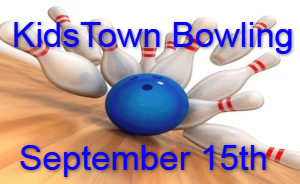 KidsTown's 5K – 6th Graders are invited to Pizza & Bowling next Saturday. We will be at the South Gate Bowling Center from 10:30am – 12:30pm. After bowling, we will enjoy lunch at CiCi's pizza. Please plan to meet at the bowling alley. You will be responsible for the cost to bowl, which is $12 per person, and the cost of your lunch. Please sign up if you plan to attend.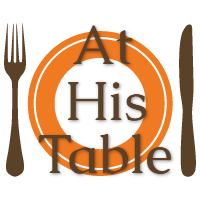 At His Table
We will have a church-wide potluck luncheon on Sunday, Sept. 16th after Morning Worship. A sign-up sheet has been posted for anyone who would like to attend. Please bring a dish large enough for your family plus one.
Refuge Student DNOW
Do others know, by your actions, that you are a professing believer? What do your words reveal about your heart? How do you respond to trials that come your way? Do you have a humble spirit? Our DNOW weekend theme is Alive & Free: A Study on James. We will learn about how our walk should be attractive and contagious so that people see the difference Christ makes in us. DNOW will begin here on Friday night, Sept. 21st. Groups of students will spend the night at host homes on Friday and Saturday then return to their parents on Sunday after Morning Worship. Sessions will be held on Friday, Saturday beginning at 8:45am, and will conclude on Sunday morning. Breakfast will be provided by the host homes and Saturday's meals will be provided. Purchasing a t-shirt will be the only cost to you. Please sign up if you plan to take part in this exciting weekend.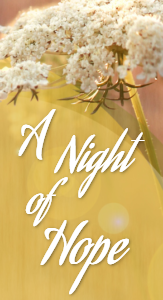 Sisters of Grace will present "A Night of Hope" on Saturday, Nov. 3rd, 2018. The Staybridge Suites of Florence has donated their banquet room for this year's banquet. We are excited to be able to reach out to more women through this blessing! The proceeds of this year's women's banquet will go to The House of Hope to help the women and children that they minister to.
Please see the list of hostesses on the information board if you would like to attend.
As for me, I will always have hope; I will praise you more and more. Psalm 71:14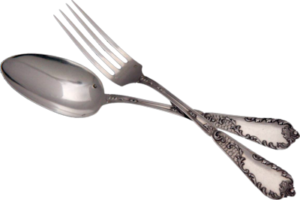 School Lunch w/ Pastor Ryan
Pastor Ryan will be visiting our area schools and would love to have lunch with your student one day. If you would like Pastor Ryan to visit your child, please sign them up along with the name of their school and the time they go to lunch.