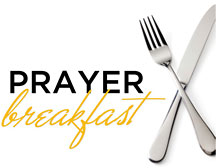 Wednesday Prayer Breakfast
Our weekly Prayer Breakfasts will be at Bazen's
Wednesday morning at 7AM & again at 8AM.
Please come early to order your breakfast.
Email Address Updates
We are in the process of updating our member information system. Please supply us with your current email address on the attached welcome tab. These may be placed in the offering plate or turned in to the church office. After your information is updated, you will receive a Realm Invite via email. Once the invitation is sent, you can go to your smart phone's play store and download a free mobile app called Realm Connect (blue background with a white diamond/star). Connect will give you the opportunity to communicate with the groups that you are a member of, update your member information, and access your giving record once it's fully up and running.
Food Pantry Needs
Children look forward to Summertime each year. Unfortunately, some families struggle to feed their children during the summer months. This is usually our busiest time of helping families in need. Our food pantry is in need of more non-perishable items, such as canned goods, cereals, pasta, etc. If you feel led to donate, please place the bagged items in the pantry. Thanks for being His hands for our community!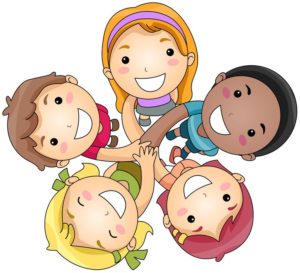 KidsTown Missions Recognition
We will have a Recognition Service for RAs, GAs, and Mission Friends on Wednesday, August 22nd at 7:00pm.
Women's Bible Study
A new Bible study for ladies will begin on Sunday evenings beginning Sept. 9th. A Woman Overwhelmed teaches about exchanging our overwhelming lives for God's overwhelming love! As we learn to let go of our to-do lists and place more trust in God, we'll recognize that God is always working through our circumstances. Workbooks can be purchased at Lifeway, at Christianbook.com, or ordered through the church office. A sign-up sheet has been placed on the Information Board for anyone interested in taking this journey with us.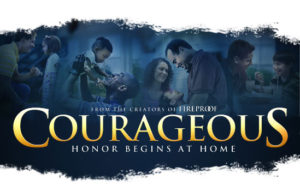 Men's Bible Study
Courageous, A new Bible study for men will begin on Sept. 9th at 5:15pm. Come grow deeper in the biblical truths for a godly family, exploring topics such as redeeming your history, walking with integrity, winning and blessing the hearts of your children, and more. The Honor Begins at Home – Member Book can be purchased through Lifeway or the church office for $8.00. Please let Stephanie know if you need to have a book ordered.
We have great news! Our Blessing Box on Sebrell St. has been discovered! The box was placed near a path that some of our homeless community uses. Blessing Bags and other items are being placed in the box. Each bag is prayed over and contains a tract that teaches about the love of Jesus. Items such as lip balm, wipes, crackers, toothbrushes & paste, soap, shampoo, Band-Aids, etc. are all greatly needed for our homeless community. If you would like to donate, items can be dropped off in the church office or you can fill a bag and place it in the Blessing Box yourself.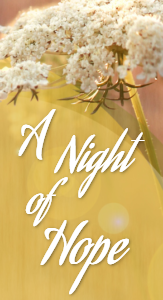 Sisters of Grace will present "A Night of Hope" on Saturday, Nov. 3rd, 2018. The Staybridge Suites of Florence has donated their banquet room for this year's banquet. We are excited to be able to reach out to more women through this blessing! The proceeds of this year's women's banquet will go to The House of Hope to help the women and children that they minister to. Please sign up on the Information Board if you would like to host and decorate a table. There will be an informational meeting on Sunday, July 29th at 5:15pm for all ladies who are interested. Please contact Stephanie if you can not make the meeting.
As for me, I will always have hope; I will praise you more and more. Psalm 71:14

The Refuge Fundraiser
Our Refuge Students are selling Tidal Wave Car Wash tickets for $10 each. This ticket is good for Tidal Wave's $20 car wash. That's half price folks! All proceeds will help with the cost of student activities.