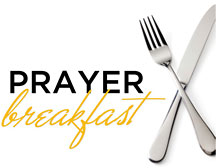 Wednesday Prayer Breakfast
Our weekly Prayer Breakfasts will be at Bazen's
Wednesday morning at 7AM & again at 8AM.
Please come early to order your breakfast.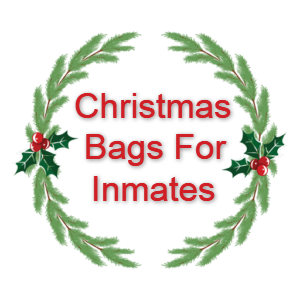 Christmas Bags for Inmates
The Florence Baptist Assoc. will be delivering Christmas Bags to Inmates. If you would like to put a bag together or contribute items, please see the list of items posted on the Information Board. The list is VERY specific due to prison regulations. Items need to be given to Mary Lynn Kleinknecht no later than Nov. 25th.

The Refuge Fundraiser
Our Refuge Students are selling Tidal Wave Car Wash tickets for $10 each. This ticket is good for Tidal Wave's $20 car wash. That's half price folks! All proceeds will help with the cost of student activities.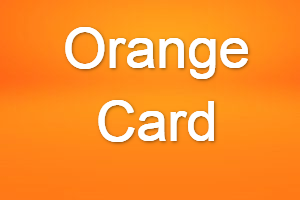 Orange Card Fundraiser
We now have Orange Cards available for $10 each. We are selling these are discount cards to help raise money for KidsTown. They make great gifts, too! You are offered discounts at businesses such as; Burger King, Taco Bell, Papa Johns, Moe's, Maryland Fried Chicken, and many more. Purchase yours today at the Welcome Center!
Cookies for Firefighters
On Wednesday, Nov. 28th, KidsTown GAs & RAs will be taking cookies to local firefighters. Please see Barbara Campbell if you would like to help with this mission project.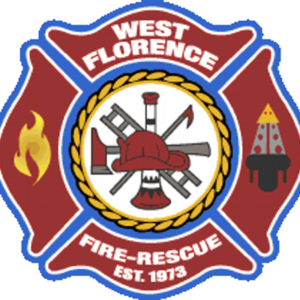 West Florence Family Christmas Festival
The West Florence Fire Department will be hosting a festival at their Pine Needles Rd. location on Saturday, Dec.1st from 10:00-2:00. We will be helping by cooking hotdogs & hamburgers, baked beans, potato salad, and providing drinks for this event. Our help will allow the firefighters to enjoy the festival with their families. Anyone who would like to help cook, serve food, or participate that day can sign up. Please speak with Tommy Campbell if you have any other questions.

"Just In Case" Christmas Offering
We will have a special $10 "Just In Case" Offering on Dec. 2nd during Morning Worship. Those who participate will lay $10 down on the alter. This offering will be prayed over, then used to purchase $10 Walmart Gift Cards. We will go out into the community on Dec. 12th at 7:00pm to give these blessings to others. Please see Pastor Jim for any other information.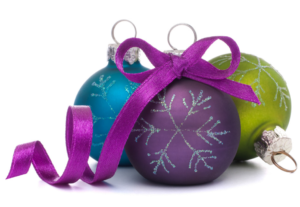 Ladies' Christmas Fellowship
All ladies are invited to join us on Monday, Dec. 3rd from 6:30-8:00pm for A Ladies' Christmas Fellowship! We'll begin with food and fellowship, followed by a devotion, game and then an ornament craft. Ladies are asked to please bring a finger-food. Invite a friend to come with you to this fun-filled evening.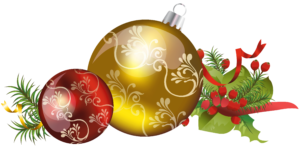 Christmas Dessert Theater
You are all invited to a Dessert Theater on Dec.8th and 9th at 6:00pm. Come on a journey with us as we explore the REAL reason why we celebrate Christmas. This is a free event but you will need a ticket to attend. Please see Troi Gasque for tickets and Jennifer Grigg with any other questions.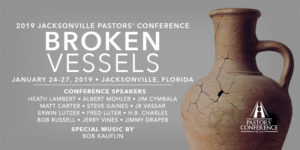 2019 Pastor's Conference – Broken Vessels
Join us at First Baptist Jacksonville this January at their annual Pastor's Conference for a special time of mutual encouragement and equipping. Come and sit under the preached Word, and attend break-out sessions that are designed for practical instruction and collaboration. The conference runs from Jan.24th-27th. The Early Bird Cost before Nov. 30th is $199 per person or $299 per couple. This includes lunches, access to all seminars and sessions, and resources. The cost goes up $50 per person after that date. There will also be an additional cost for lodging. We'll have more information on that next week. Anyone interested in attending needs to please sign up on our Information Board.
Couples' Marriage Retreat
There will be a Couples' Marriage Retreat for all ages on Feb. 14th-16th, 2019. The retreat will be held at the Charleston Harbor Resort and Marina. The cost for Thursday & Friday night, including 2 lunch meals, will be $285.00 per couple. The cost for any couple wanting to come down on Friday evening will be $150.00, which includes 1 lunch meal. Please sign up if you plan to attend.
Email Address Updates
We are in the process of updating our member information system. Please supply us with your current email address on the attached welcome tab. These may be placed in the offering plate or turned in to the church office. After your information is updated, you will receive a Realm Invite via email. Once the invitation is sent, you can go to your smart phone's play store and download a free mobile app called Realm Connect (blue background with a white diamond/star). Connect will give you the opportunity to communicate with the groups that you are a member of, update your member information, and access your giving record once it's fully up and running.