The Refuge Fundraiser
Our Refuge Students are selling Tidal Wave Car Wash tickets for $10 each. This ticket is good for Tidal Wave's $20 car wash. That's half price folks! All proceeds will help with the cost of student activities.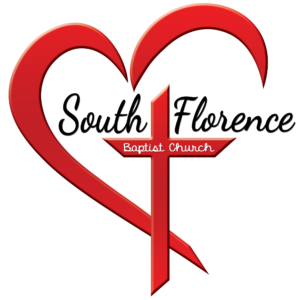 Shirt Orders
We will be offering SFBC t-shirts and hoodies with our new church and student ministry logos on them. T-shirts are $7-$9, Hoodies and wind breakers are $17, and polo shirts are $30. They will be available in grey and black for now. sign up to order a shirt in your size.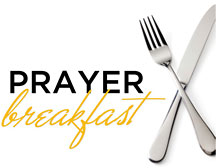 Wednesday Prayer Breakfast
Our weekly Prayer Breakfasts will be at Bazen's
Wednesday morning at 7AM & again at 8AM.
Please come early to order your breakfast.

New Sermon Series
Pastor Jim will present a new sermon series "Professional Christians?" beginning Sunday, May 20th during Evening Worship. A sign-up sheet has been posted to see how many people would like to "go deeper" while attending a Life Group related to this series. Please sign up if you are interested.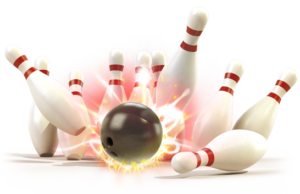 Refuge Students' Bowling
Refuge Students are invited to sign up for an afternoon of bowling at Southgate Bowling Center on June 19th. We'll leave the church at 12:30pm. Bring a pair of socks and $10. We plan to be back at the church by 4:00pm.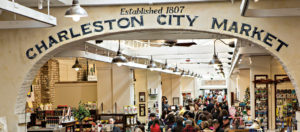 Parents' Day Out
You are invited to sign up for a field trip on Saturday, June 23rd. We'll leave the church at 7am to enjoy the day in Charleston. Our activities will include a boat tour of the Charleston Harbor including a stop at Fort Sumter. We will have lunch after the tour and head to the Charleston Market, and then to The Angel Oak. We plan to visit The Charleston Tea Plantation if time permits. The cost is $25, which covers the Harbor Tour fee. Please turn your money in to Brantley Stokes or the church office by June 17th so seating can be reserved.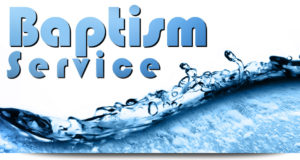 Baptismal Service – June 24th
We will have Baptisms next Sunday, June 24th at the beginning of Morning Worship. Those being baptized need to meet in the conference room at 9:20. Be sure to bring a change of clothes with you.

At His Table Luncheon
We'll have a church-wide luncheon on Sunday, June 24th following Morning Worship. Please sign up if you plan to attend. Please provide a pot-luck dish large enough to feed your family plus one.

SideKicks' Dinner
SideKicks are invited to sign up for a trip to Chesterfield, SC to dine at The Carolina Restaurant & Steakhouse. We will leave on June 28th at 6:00pm for a nice time of fellowship and dinner. We will have to make reservations so please sign up on the Information Board by June 17th. (You will be responsible for the cost of your meal.)
July 4th Celebration
Our July 4th Celebration will begin on Sunday, July 1st with our annual Patriotic Service. The children's parade will start at 10am. Children can decorate their small bikes w/ training wheels, tricycles, wagons, and scooters to ride during the parade. Don't forget to wear your red, white, and blue!
On Wednesday, July 4th we'll gather for food, fellowship, and fun to celebrate our country's birthday! See the sign-up sheets on the Information Board for details on lots of games and activities that will begin here at 6:00pm that evening. Bring your camp chairs or picnic blankets to enjoy the firework show at 8:45pm.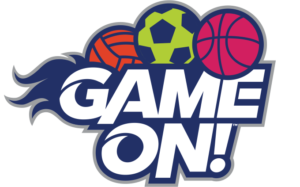 VBS
"GAME ON!" VBS will be July 15th – 19th! Gear up! Get Ready! Game on! Kids are invited to grab their megaphones, lace up their cleats, and tune up their instruments. We'll fill the offensive line, sideline, and drum line. Our players, cheerleaders, and band members will realize that God has given us his ultimate playbook. He wants us to join his team, train hard, celebrate salvation, and encourage one another. get in the spirit and come join us! We look forward to a great week with your kids! (We'll begin each night with supper at 6pm and will dismiss at 8:45pm.)
Email Address Updates
We are in the process of updating our member information system. Please supply us with your current email address on the attached welcome tab. These may be placed in the offering plate or turned in to the church office. After your information is updated, you will receive a Realm Invite via email. Once the invitation is sent, you can go to your smart phone's play store and download a free mobile app called Realm Connect (blue background with a white diamond/star). Connect will give you the opportunity to communicate with the groups that you are a member of, update your member information, and access your giving record once it's fully up and running.
Food Pantry Needs
Children look forward to Summertime each year. Unfortunately, some families struggle to feed their children during the summer months. This is usually our busiest time of helping families in need. Our food pantry is in need of more non-perishable items, such as canned goods, cereals, pasta, etc. If you feel led to donate, please place the bagged items in the pantry. Thanks for being His hands for our community!