The Refuge Fundraiser
Our Refuge Students are selling Tidal Wave Car Wash tickets for $10 each. This ticket is good for Tidal Wave's $20 car wash. That's half price folks! All proceeds will help with the cost of student activities.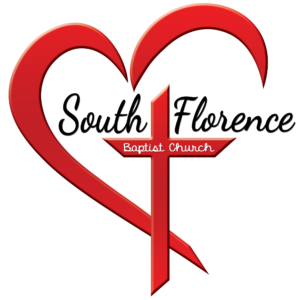 Shirt Orders
We will be offering SFBC t-shirts and hoodies with our new church and student ministry logos on them. T-shirts are $7-$9, Hoodies and wind breakers are $17, and polo shirts are $30. They will be available in grey and black for now. sign up to order a shirt in your size.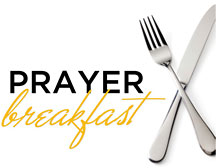 Wednesday Prayer Breakfast
Our weekly Prayer Breakfasts will be at Bazen's Wednesday morning, Mar. 14th at 7AM & again at 8AM. Please come early to order your breakfast.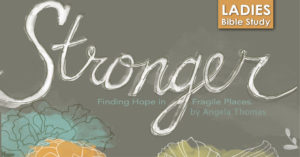 Sisters of Grace Present
Stronger- Finding Hope In Fragile Places
Sisters of Grace, our South Florence Women's Ministry, is inviting ladies of all ages to attend the Bible study, Stronger – Finding Hope In Fragile Places. God is greater than every struggle we will ever face. Every. Single. One. Today, because of Christ, we can live stronger. We can live a confident, transformed, Christ-radiating life marked by His strength. Our next meeting is Tuesday, Mar. 20th. We will have a time of fellowship and finger foods at 6:30pm. Bible study will begin at 7pm.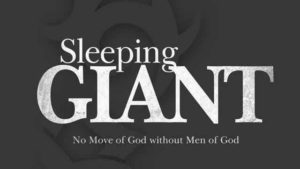 Iron Men Present
The Sleeping Giant – Bible Study
it's not too late to take part in The Sleeping Giant—No Move of God without Men of God. Our next class will be Mar. 22nd at 6:30pm.
Widows of Hope
Widows of Hope are invited to breakfast on Saturday, Mar. 24th at 9am. If you are a widow or widower and would like to attend, please sign up on the information board.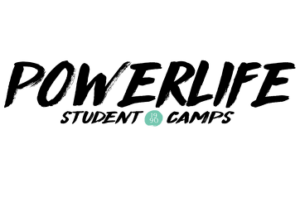 PowerLife Student Summer Camp
Refuge students are invited to sign up at the Connection Desk for an exciting week of fun and growth at PowerLife Student Summer Camp in High Springs, FL. We will be attending the week of July 9th-13th. The cost is $375 per student with a $50 deposit due by Mar. 25th. The remaining balance will be due by June 10th.
Easter SonRise Service
We invite you to celebrate easter sunday morning with us! we will meet at the cross at 7am for a sonrise service. there will be a churchwide breakfast at 7:45 followed by sunday school. Our choir will present "Savior" at 10am in our Sanctuary while the children enjoy their own worship service.

Savior
We invite you to Join us on Easter Sunday Morning at 10am for "Savior" an Easter cantata presented by our church choir.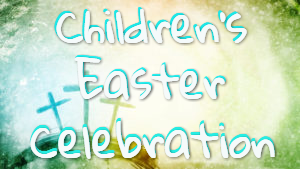 Children's Easter Celebration
children invited to join us on April 1st at 10am. They will have a chance to celebrate Easter with their very own worship service. After worship, they will enjoy special activities planned just for them. We hope to see them on Easter Sunday Morning!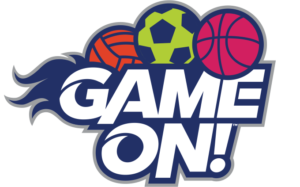 VBS 2018
Gear up! get ready! game on! gearing up for life's big game – mark your calendars! our 2018 vbs will be July 15th – 19th.