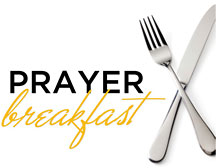 Wednesday Prayer Breakfast
Our weekly Prayer Breakfasts will be at Bazen's
Wednesday morning at 7AM & again at 8AM.
Please come early to order your breakfast.
Life University– Growing in the Knowledge of Him-
We invite you to come grow with us by attending one of our Life University classes being held on Sunday evenings at 5pm. The following classes are being offered: Old Testament Survey, New Testament Survey, Basic Bible Doctrine, Financial Peace, and Bible Journaling. A list of classes, the teachers for each class, and class locations have been posted on the Connection Board.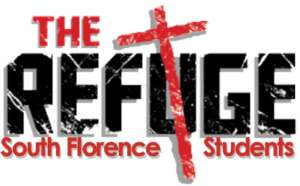 Refuge Student Chicken Bog Fundraiser
Our Refuge Students will host a Chicken Bog Fundraiser on Friday, Mar. 22nd. The plates are $7 each and will consist of chicken bog, slaw, green beans, and bread. Lunch plates will be available from 11-2 and supper from 4-6pm. Our goal is to sell 800 plates. We will offer delivery for business orders of 6 or more plates. A sign-up sheet has been posted for those willing to volunteer to help serve by packing plates and making deliveries. Proceeds will help with Refuge student summer camp and mission trip costs. Thanks for helping our students!
Refuge Student Paintball
Refuge students are invited to sign up to play paintball on Saturday, Mar. 30th. We'll leave at 8:15am and be back in plenty of time to enjoy the Pig Pickin'. The cost is $25 per person. Please sign up if you plan to take part.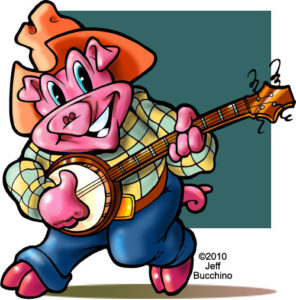 Annual Pig Pickin'
Mark your calendars! Our Annual Pig Pickin' will be held on Saturday, Mar. 30th beginning at 4pm. We're planning fun for the whole family! A sign-up sheet will be posted next week with all details. Members are asked to please provide a dessert or side dish.
Ladies' Bible Study
Our ladies are invited to sign up for a Bible Study that will be held on Sundays at 5pm beginning Apr. 7th. We Saved You A Seat by Lisa-Jo Baker is a study that focuses on friendship. Friendships can be hard, making new friends harder, and maintaining genuine friendships the hardest of all. This study will take us on a journey to learn how our Creator intended friendships to be. Books are $12.99 each. Please sign up if you'd like to attend and note if you need to have a book ordered. This study will be led by Stephanie Stokes.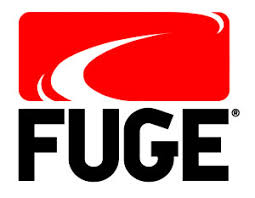 Fuge Camp 2019
Refuge students are invited to sign up to attend Fuge Camp the week of June 17th-21st at Carson-Newman University in TN. The cost is $285 with a $60 deposit due Feb. 17th. (Deposits can be divided and paid on Feb. & Mar. 17th) There will be fund-raising opportunities to help with camp costs. Please see the sign-up sheet for additional camp information.
CentriKid 2019
Our 3rd-6th grade students are invited to sign up for CentriKid 2019! We will attend June 24th-28th at Gardner Webb University in N.C. The cost is $303 with a $60 deposit due Feb. 10th. We will have fund-raising opportunities to help with camp costs. Please see the sign-up sheet for additional camp information.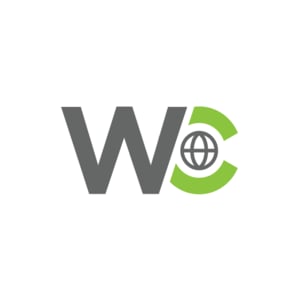 Refuge Core Team Mission Trip
Refuge Core members are invited to sign up for a mission trip this Summer during the week of July 13th-19th. We will work with World Changers and help with church planting activities in Cincinnati, Ohio. The cost is $300 per student. Please see Pastor Ryan if you would like to attend.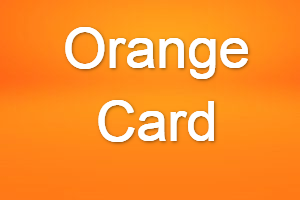 Orange Card Fundraiser
We now have Orange Cards available for $10 each. We are selling these are discount cards to help raise money for KidsTown. They make great gifts, too! You are offered discounts at businesses such as; Burger King, Taco Bell, Papa Johns, Moe's, Maryland Fried Chicken, and many more. Purchase yours today at the Welcome Center!
Email Address Updates
Connect with us on Realm! We are in the process of updating our member information system. Please supply us with your current email address on the attached welcome tab. These may be placed in the offering plate or turned in to the church office. After your information is updated, you will receive a Realm Invite via email. Once the invitation is sent, you can go to your smart phone's play store and download a free mobile app called Realm Connect (blue background with a white diamond/star). Connect will give you the opportunity to communicate with the groups that you are a member of, update your member information, and access your giving record once it's fully up and running.