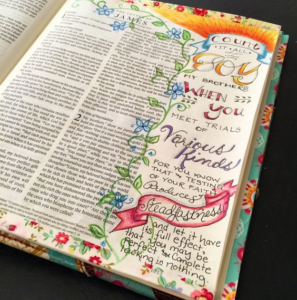 Ladies' Bible Journaling Session
Our Bible journaling group will meet this Thursday from 6:30-8:30 pm in the children's church room. Journaling has helped us to visually capture scripture, meditate on God's word, and memorize verses. Any lady who would like to see what it's all about is welcome to come. Bring a wide-margin, journaling Bible, sketch book with you. We'll be happy to share our paper, pens and pencils.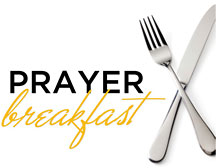 Wednesday Prayer Breakfast
Our weekly Prayer Breakfast will be at Bazen's this Wednesday morning, Dec. 13th. We will begin our prayer time at 8:00am. Please come early to order your breakfast.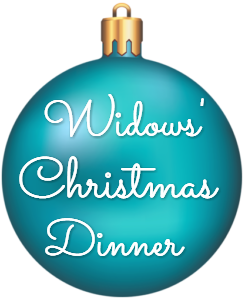 Widow's Christmas Banquet
We will be having a Christmas Banquet for our widows and widowers on Thursday, Dec. 14th at 6:30pm. Please sign up if you plan to attend.
Please note on the sign-up sheet if you will need someone to come pick you up for the banquet.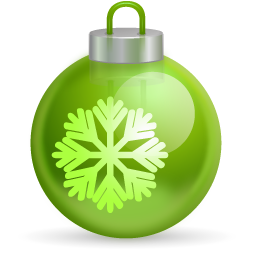 SideKicks' Christmas Dinner
All SideKicks' are invited to a Christmas dinner on Dec. 15th at 6:00pm. A sign-up sheet has been posted for volunteers to bring side dishes.
The Refuge
All Refuge students are invited to sign up for a night of Christmas lights at Ripley's Aquarium. The cost is $20 per person. We will leave the church at 4pm on Saturday, Dec. 16th.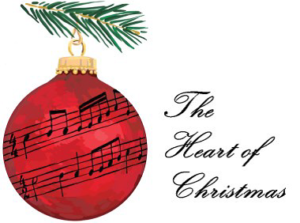 The Heart of Christmas
Our South Florence Baptist Church Choir will be presenting The Heart of Christmas on December 17th at 10:00am. Invite your friends and family to come hear about the birth of our precious Savior.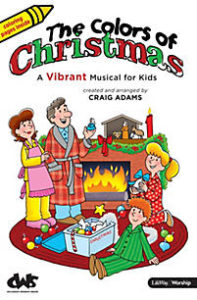 The Colors of Christmas
Our South Florence Baptist Children will Present "The Colors of Christmas" on Sunday, December 17th at 6:00pm. Invite your family and friends to come! Immediately following, we'll have cookies with Santa! A sign-up sheet has been posted for volunteers to bring cookies or a finger food to share.

The Refuge Fundraiser
Our Refuge Students are selling Tidal Wave Car Wash tickets for $10 each. This ticket is good for Tidal Wave's $20 car wash. That's half price folks! All proceeds will help with the cost of student activities.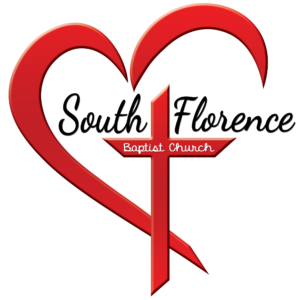 Shirt Orders
We will be offering SFBC t-shirts and hoodies with our new church and student ministry logos on them. T-shirts are $10 and Hoodies are $20. They will be available in grey and black for now. sign-up to order a shirt in your size. Payment is due before your order will be placed.
Men's Prayer Breakfast
Our men are invited to sign up for a Men's Prayer Breakfast on Jan. 6th at 9am in our fellowship hall. Please see the sign-up sheet for all details.
Introduction to 2018
On Sunday evening, January 7th, 2018, we will have a night of devotion and direction. Pastor Jim will give an introduction on our church's ministry plans for 2018. These ministries are still under construction but you will have a better understanding of the direction our Ministries at South Florence are headed in.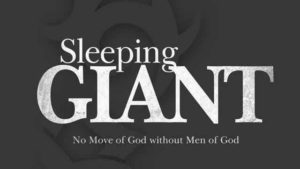 Iron Men Present
The Sleeping Giant – Bible Study
Our men have the opportunity to take part in an incredible Bible Study, The Sleeping Giant—No Move of God without Men of God, beginning Jan. 18th at 6:30pm. A sign-up sheet has been posted with all details for those who would like to take part. The cost of the workbook is $11 and can be paid to Pastor Charles or Brent Hudson by Jan. 3rd.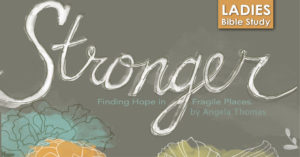 Sisters of Grace Present
Stronger- Finding Hope In Fragile Places
Sisters of Grace, our South Florence Women's Ministry, is inviting ladies of all ages to attend our first Bible study, Stronger – Finding Hope In Fragile Places. God is greater than every struggle we will ever face. Every. Single. One. Today, because of Christ, we can live stronger. We can live a confident, transformed, Christ-radiating life marked by His strength. The study will begin on Jan. 23rd at 6:30pm. Please sign up if you would like to attend. Workbooks are $12.99, due by Jan. 7th.