"Let the little children come to Me, and do not forbid them; for of such is the Kingdom of God." Mark 10:15
Sunday School
More learning and development take place during the preschool years than in any other time of life. Because of this, the Children's Ministry of South Florence Baptist Church is dedicated to teach Biblical truths in all of our programming. We understand that preschoolers learn through relationships and through play. Therefore we provide teachers who are screened, trained, and who are enthusiastic about the curiosity of preschoolers. We strive to offer our parents a ministry they can trust by providing a security system, emergency plans, and a nurturing and clean environment. It is our goal to let children and their families know they are important to SFBC.
.. how from infancy you have known the Holy Scriptures, which are able to make you wise for salvation through faith in Christ Jesus. 2 Timothy 3:15
The Children's Department at SFBC is based upon Proverbs 22:6, "Train up a child in the way he should go and when he is old he will not depart from it". Our desire is to help lay the foundation for each boy and girl to come to know Jesus as Lord and Savior as the Holy Spirit convicts, and then to train them to serve God.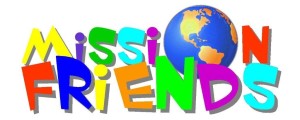 Each Wednesday we will have a Mission Friends class for 3K-5K children. They meet at 7:00pm to learn about missionaries who witness to children like them all around our world. Children have lessons, Bible verses to learn, mission focused games to play, and even work on small mission project

s.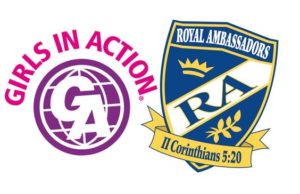 On Wednesdays at 7:00pm, for 1st-6th graders, we have Royal Ambassadors & Girls In Action classes. Children learn about missions around the world, take part in local and global missions, and learn to pray for missionaries who are sharing Jesus with others. Our RAs and GAs earn badges by participating in different mission projects, memorizing Bible verses, and learning to be leaders right where they are planted. It's exciting to see the spiritual growth in our SFBC kids!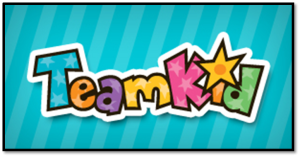 Sunday evenings at 6:00pm, 1st-6th graders are in TeamKid. Children learn to walk closer with Christ through Bible lessons, memorizing scripture, playing games, and through a host of other activities.